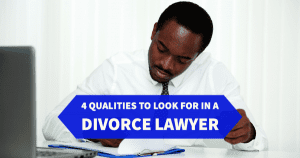 Whatever the reason for getting a divorce, the initial step is often to seek out the services of a competent divorce lawyer. This article will highlight four essential attributes to help guide you when searching for an ideal lawyer to represent you.
1. Experience
Naturally, you want someone with vast experience handling divorce or family law disputes similar to yours. The divorce lawyer you end up hiring must have a lot of expertise in divorce proceedings. It will help you achieve the desirable litigation results if the case goes to trial.
2. Communication Skills
A good divorce lawyer must communicate effectively with various parties throughout your case. They need to provide you with realistic expectations regarding your divorce process, including its strengths and shortcomings.
They should also be able to persuade your spouse or the spouse's counsel about amicable out-of-court settlement solutions. However, if the dispute proceeds to trial, your divorce lawyer ought to be able to argue persuasively and vigorously on your behalf in a manner that inspires confidence.
3. Availability
Discuss their policy on responding to your messages when interviewing divorce lawyers to clarify your expectations. You cannot expect your lawyer to always be available whenever you have queries as they may be working on another case.
However, they should respond on time or provide you with an estimate of when you can expect feedback. Make sure that you only seek the services of a punctual and time-conscious divorce lawyer who will make time to attend to your needs.
4. Cost
Considering that you do not know how long this process may take, it is essential to know and keep the lawyer's fees in mind. Comparing several quotations before picking a specific divorce lawyer is vital since your budget will influence your final decision.
Regarding divorce matters, the idea is to divide the joint assets and resolve custody disputes with as little financial setback as possible.
In the U.S, over 45% of first marriages result in divorce. Therefore, it is critical to protect your interests if you are among the people currently undergoing this process. Having a professional divorce lawyer who meets these qualities will significantly impact the outcome. Reach out to us today to speak with one of our divorce lawyers.