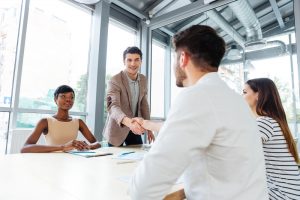 A divorce can be a difficult thing to navigate for spouses. While both spouses initiate a divorce, women tend to do so. According to Divorce Mag, 69% of the time, divorce is started by a woman. For women with a college education, this percentage rises to 90%. That said, when children are involved, both spouses must handle spouses handle separation and co-parenting agreements delicately to avoid quarrels that could negatively affect the children. Below are four tips that can help parents navigate divorce proceedings smoothly.
Tip 1: Change Your Perception of The Relationship
Even if your marriage is over, your family still exists. You should always put your children's needs first to be a good co-parent. Changing your view of the relationship with your former spouse from the tired, old one to a relationship that's new will help you overcome anything that might hold you back from being the best co-parent you can be.
Tip 2: Avoid Talking About the Other Parent
Even if you feel hurt or deceived at the moment, your child doesn't need to be aware of your feelings. If they're older, they will undoubtedly notice how you feel. It's better to avoid any hint of spouse-bashing in front of your child. When you need to vent, rely on your friends and family. If it isn't sufficient, you could talk to a professional, such as your local attorney. They'll provide you with the assistance you require.
Tip 3: Avoid Using Kids As Messengers
Avoid using your children as messengers, even if it's tempting. There are plenty of other, more efficient means of communication with your ex-partner. Refrain from asking your child questions regarding what is happening in the other family. When children feel they are being asked to snoop on the other parent, they can become uncomfortable. If feasible, speak directly with the other parent regarding visiting arrangements, health concerns, or academic problems.
Tip 4: Expect Bumps Along the Way
One of the most challenging aspects of divorce is entering new relationships, blending families, and getting remarried. A new, blended family can cause more stress and require additional transition time. To help avoid issues, keep communication lines open, allow your other co-parent and children to have one-on-one time, and look out for stressors.
While a divorce can be complicated, taking time to navigate it using the tips highlighted above can make it less stressful for you. Do you need legal help with divorce proceedings? Give Forefront Law a call today to get a local attorney that specializes in handling divorce cases.