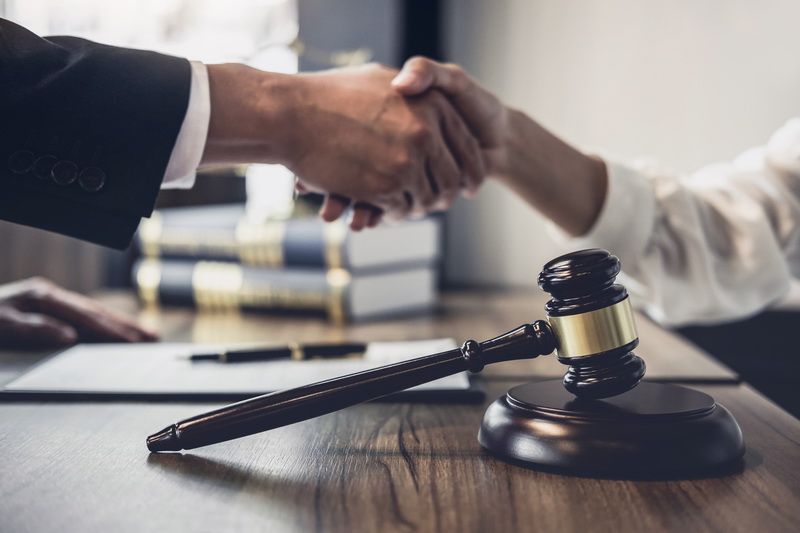 Count on Our Civil Litigation Attorney Near Jacksonville and Fernandina Beach
When it comes to legal matters that will likely require a court hearing, ensure that you have an experienced litigation attorney close to Jacksonville or Fernandina Beach to offer the representation you require to get the best outcome for your case. At Forefront Law, you will be partnered with a reliable civil litigation attorney who will give you the guidance necessary to make the best decisions for your case. We proudly offer flexible payment and meeting options to ensure you can get the help you need with less stress.
What is Civil Litigation?
Any legal dispute where two or more parties are seeking monetary damages, compensation or other remedies such as specific performance and does not include criminal accusations. Some cases may go to trial where a judge will determine the outcome but not all do.
Types of civil litigation cases we handle:
Contract Disputes:
Usually occur when one or more parties to a contract cannot or will not fulfil their obligations.
Civil Torts :
Are civil cases in which one party alleges that another caused them physical or emotional harm. Tort cases can take many different forms, and can relate to a person's personal safety, safety of their property, and financial security. Common torts related to accident and injury include assault or battery cases, and negligence.
Business and Commercial Disputes:
Involves a dispute between businesses or companies. Basically, it covers any claims where there is some sort of corporate involvement e.g. contract breaches, disputed partnership agreements, director and shareholder disputes.
Small Business Litigation:
Can involve enforcement of a contract, collecting a significant debt, or defending against a claim made about a business.
Who do we represent?
We are available to represent you as an individual, a corporation, a family, or business. We will be a fierce advocate for you whether you are a defendant in an action brought against you or a plaintiff seeking to bring a lawsuit.
What can we do for you?
Litigation counselling starting by setting up an initial consultation to determine if as a plaintiff, your case has merit or, if you are a defendant, if you have standing to fight the accusations against you.
We can then guide you through the law and procedure involved in your specific case. We build your case and file a lawsuit or defend a lawsuit on your behalf.
We can advise and represent you through all the stages of a lawsuit: mediations/arbitrations, negotiations, pre-trial hearings, discovery, trials, and hearings etc.
What does the process involve?
These are some examples of the various stages your case may pass through during civil litigation:
Pleadings:
A lawsuit begins when the person bringing the suit files a complaint. This first step begins what is known as the pleadings stage of the suit. Pleadings are certain formal documents filed with the court that state the parties' basic positions. Common pre-trial pleadings include:
Complaint (or petition). Probably the most important pleading in a civil case, since by setting out the plaintiff's version of the facts and specifying the damages, it frames the issues of the case. It includes various counts – that is, distinct statements of the plaintiff s cause of action – highlighting the factual and legal basis of the suit.
Answer. This statement by the defendant usually explains why the plaintiff should not prevail. It may also offer additional facts, or plead an excuse.
Counterclaim. The defendant may file a counterclaim, which asserts that the plaintiff has injured the defendant in some way, and should pay damages. It may be filed separately or as part of the answer. If a counterclaim is filed, the plaintiff must be given the opportunity to respond. 
Discovery:
This is when the parties exchange and supplyrelevant information to the other side. During this time we may have to examine physical evidence and process and analyze data.
Settlement:
We can attempt to gain a favorable outcome without having to go to trial by negotiating with the other party or parties and reaching a satisfactory compromise.
 Pre-Trial:
We give you advice, obtain witnesses, gather evidence and develop a trial strategy.
Trial:
If your case goes this far, we will present your case before the court, examine and cross-examine witnesses, produce expert witnesses if necessary and present all necessary evidence.
Schedule a Consultation with Us
Be encouraged to schedule a consultation with a civil litigation attorney near Jacksonville or Fernandina Beach to ensure you get answers to all your questions and make the right choices for your case. You will meet with a qualified litigation attorney who has extensive experience representing clients in the courtroom to ensure you know what to expect from your case. We understand how stressful court appearances can be and work hard to prepare you for your hearing to prevent mistakes that can have a detrimental impact on the outcome of your case. We want to help you succeed! Our civil litigation attorneys are dedicated to helping our clients resolve and manage their legal issues, allowing them to get through their cases with as little stress as possible. We strive to build positive relationships with our clients, earning their trust to handle their legal matters.