Know Your Rights: A Guide to Family Law in Florida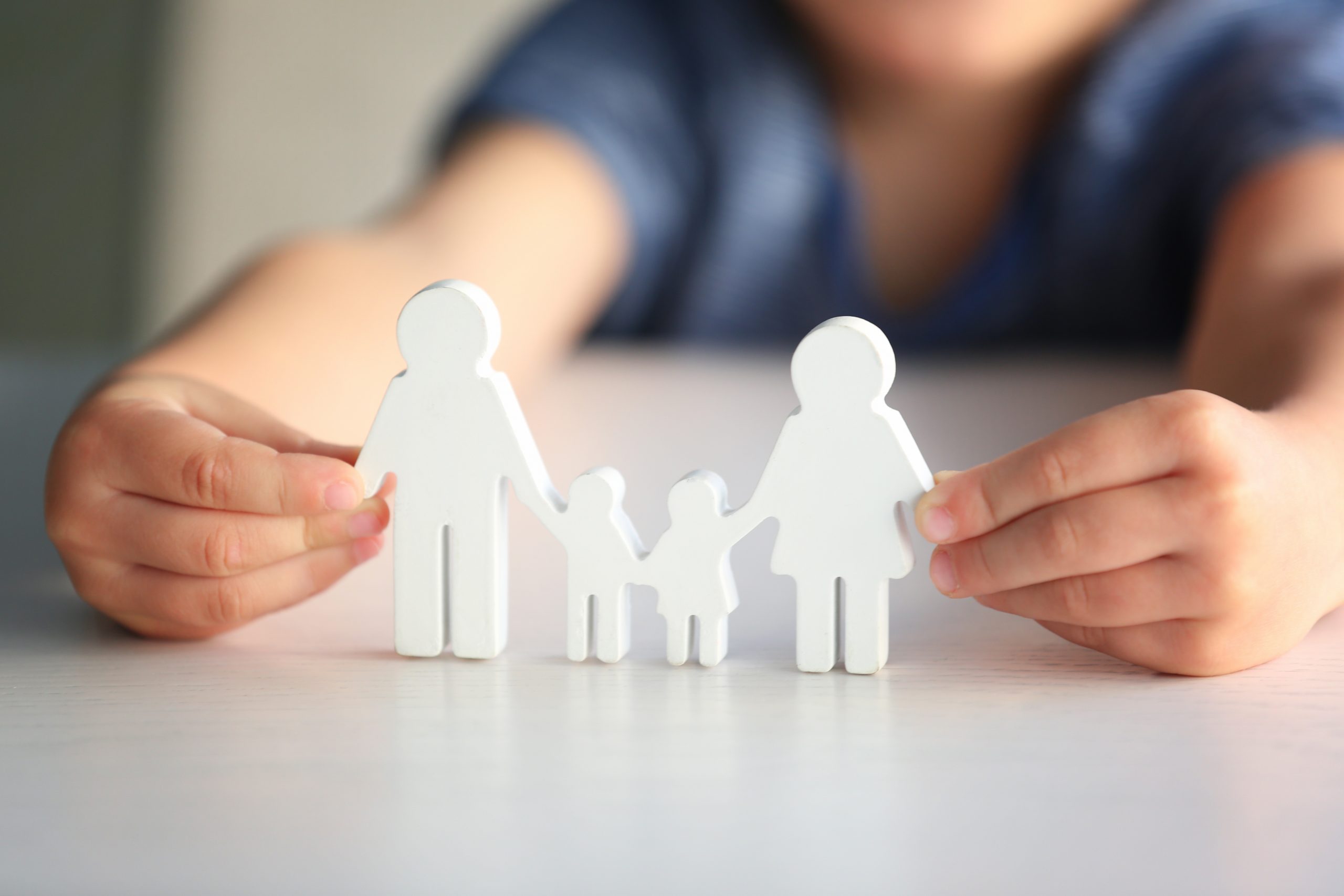 Ending a marriage, trying to establish support, and sorting out custody of your children is stressful under the best of circumstances. That stress is often aggravated by uncertainty. Your own family law attorney will be the best source of information about Florida family law and how it applies to your situation. But, if you're just starting out and haven't connected with an attorney yet, this guide will give you a general overview of your rights and some of the most common family law issues.
Florida Divorce / Dissolution of Marriage
In Florida, the process most people think of as "divorce" is actually called "dissolution of marriage." For purposes of this overview, we'll use these two terms interchangeably, since the Florida statute says "dissolution," but most people are familiar with "divorce."
In simplest terms, to divorce is to legally end your marriage. But, most divorce cases involve more than dissolving the marriage. Common issues addressed in a divorce case include child custody, child support, alimony, division of property, and division of responsibility for debts. 
Florida Divorce Basics
Who Can Get Divorced in Florida?
A Florida court has jurisdiction to hear a divorce case if one of the parties to the divorce proceeding has resided in the state for at least six months prior to the filing of the petition. The court must also have jurisdiction over the person who didn't file the case. This can sometimes present a hurdle if the other party does not live in Florida, especially if he or she never lived in the state or the couple has been separated for a long time and the other party has no recent ties with the state. If the couple lived in Florida during the marriage and the departure of the non-filing spouse is recent, jurisdiction can usually be established. 
What are the Grounds for Divorce in Florida?
Florida does not recognize grounds for divorce such as adultery or cruelty. Rather, nearly all Florida divorces are filed on the grounds that the marriage has been irretrievably broken. That's just a technical way of saying that the relationship can't be fixed. This type of divorce is often called "no-fault divorce," because neither party has to prove that the other one did anything wrong.
The only other ground for divorce Florida law offers is mental incapacity of one of the parties. Seeking a divorce on the basis of mental incapacity requires an adjudication, the passage of time, and a more complicated process that includes service on the guardian of or nearest blood relative to the incapacitated person.
Contested v. Uncontested Divorce
An uncontested divorce is typically more efficient, less stressful, and less expensive than a contested divorce proceeding. However, to proceed with an uncontested divorce, the parties must have reached an agreement on every issue, including: 
Division of property

Responsibility for debts

Child Support

Alimony / spousal maintenance

Child custody and visitation 
Of course, that doesn't mean that you and your spouse have to anticipate every possible issue and work out the details on your own. Your divorce attorney will walk through the issues with you and, if necessary, can negotiate any remaining issues on your behalf and draft an agreement that protects your rights. 
Many people ask whether they can handle an uncontested divorce without an attorney. You're not required to be represented by an attorney. There are many resources available for people who are considering a self-help approach to the Florida divorce process. However, there are two clear benefits to working with an experienced family law practitioner. First, it's easy to overlook issues, and that can lead to big problems down the road. Second, family court procedures, technical requirements and timelines can be overwhelming. 
In certain cases, divorcing couples who have resolved all of the issues between them may be able to take advantage of the "Simplified Dissolution of Marriage" process. The simplified process is available to couples filing for uncontested divorce if: 
They both agree to use the process, and that the marriage is irretrievably broken

They have no minor children (natural or adopted) and neither is pregnant

They have agreed on the division of debts and assets

Neither party is requesting alimony
On the other hand, if there are contested issues–issues the parties can't agree on–the court will schedule a hearing. Each party will have the opportunity to call witnesses and present evidence so that the judge can make a determination on the outstanding issues. This process is generally more time consuming and more expensive, and can be more stressful than an uncontested divorce. However, sometimes it is necessary to protect your rights and the best interests of your children. Your Jacksonville family law attorney can help you weigh the issues and determine when it may be beneficial to compromise and when it is in your best interest to proceed with a contested hearing.
Core Issues in Florida Divorce Cases
Property Division and Responsibility for Debt
If the parties don't reach an agreement about who gets what in a Florida divorce case, the Florida divorce court will make an "equitable division" of assets and liabilities. While many people assume that this means a 50/50 division of both property and responsibility for debts, that isn't necessarily true. The court must start with a presumption that equal division is equitable. But, Florida law also provides a list of factors that may warrant a different result, including: 
The length of the marriage

The contributions of each party

Any interruption of career or education

The financial circumstances of each party

Waste or destruction of assets by either spouse leading up to the divorce

The desirability of keeping the children in the marital residence
The law also allows the family court judge to consider any other factors impacting "equity and justice." 
It's important to note that only marital assets and liabilities are divided by the court. While conflicts may occasionally arise about whether a debt or asset is of the marriage, but property will typically be considered marital if it was acquired during the marriage, even if it is titled to just one spouse. The same is true for personal debts incurred during the marriage.
Child Custody and Visitation
The goal of a Florida court in approving or creating a parenting plan is to serve the best interests of the children. Depending on the circumstances, the court may order parenting time and responsibilities shared, or may assign sole parenting responsibility to one parent. 
Some of the key factors impacting this decision include: 
The willingness and ability of each parent to foster a good relationship between the child and the other parent

The willingness and ability to put the needs of the child first

Caretaking responsibilities each parent has traditionally assumed

Continuity of living arrangements

Geographic issues, such as travel time between the two homes

Moral fitness of each parent

Mental and physical health

Preferences of the child, if the court deems the child mature enough to express a meaningful preference

How informed each parent is about the child's life, friends, schooling, medical care, etc.

The ability to provide consistent routines for the child
Of course, any potential threat to the child, such as a history of domestic abuse, drug and alcohol abuse, or violence may also be considered. And, the court has the discretion to consider any other relevant factor. 
A parenting class is required for all divorcing Florida couples who have minor children. This course is intended to help parents co-parent as they separate, and to minimize the impact of divorce on the children. 
Parental Relocation
A parent who wants to relocate with a child--that is, to move more than 50 miles from his or her current residence–must get permission from the court. There are two ways to approach this. First, the parent wishing to relocate can enter into an agreement with the other parent. This type of agreement must include plans for any necessary adjustment to parenting time and travel arrangements. 
If the other parent doesn't agree, the parent who wants to relocate can file a petition with the court seeking permission to relocate. If the other files a timely response objecting to the move, the court will schedule a hearing. However, if the other parent doesn't respond by the deadline, the court may grant permission to move without a hearing.
Child Support
Florida child support is calculated using an income shares model, which means that the parents' income is combined to determine a base rate of child support, and then pro-rated based on how much of the total income each parent has. However, several other factors impact the amount of child support due, including which parent pays for medical insurance, how much the medical insurance premium for the child is, and how much time the child spends with each parent. 
For more detailed information about the Florida child support calculation, see "How is Child Support Calculated in Florida?" or talk with an experienced Jacksonville, Florida child support lawyer. 
A Note about Paternity
While issues of child custody, relocation, and child support arise most often in divorce cases and post-divorce modification proceedings, they may also arise in paternity cases. 
When a child is born to unmarried parents, the parents can voluntarily establish paternity by completing a Paternity Acknowledgment form. If paternity isn't established this way, either parent can initiate a court proceeding to establish paternity. Once paternity is established, issues such as parenting time and child support may be determined through a process similar to the one described above. 
Alimony
Florida law allows for four different types of alimony:
Bridge-the-gap alimony, designed to help with short-term, transitional needs, and may be granted for a period of up to two years; 

Rehabilitative alimony, intended to help one party become self supporting through a developed plan involving education, training, or acquisition of experience; 

Durational alimony, which provides financial assistance for a set period of time, rather than permanently; and

Permanent alimony, which may be awarded after a marriage of long duration if one party lacks the ability to meet his or her own financial needs

Alimony pendente lite; suit money—In every proceeding for dissolution of the marriage, a party may claim alimony and suit money in the petition or by motion, and if the petition is well founded, the court shall allow a reasonable sum therefore. If a party in any proceeding for dissolution of marriage claims alimony or suit money in his or her answer or by motion, and the answer or motion is well founded, the court shall allow a reasonable sum therefore.
Whether alimony is awarded, the type of alimony, and the amount and duration depend on a variety of factors, including the standard of living of the couple during the marriage, the length of the marriage, and the earning capacity of each spouse.
Take Charge of Your Florida Family Law Case
Whether you're considering filing for divorce, have been served with divorce papers, or need to modify your child custody or support order, the best first step is to learn more about your rights and what you can expect. 
Jacksonville family law and child custody lawyer Forefront Law understands how stressful divorce and other family law issues can be, and wants to make it as easy as possible for you to get the guidance you need. That's why the firm offers flexible consultation options, including video conferencing, phone consultations, and after-hours appointments.
You can schedule yours right now by calling 904-733-9080 or filling out the contact form on this page.